This week on Freedom-Cast we had the pleasure of having Kevin and Melissa Howard on our show. They are the leaders of our local church life group, and they graciously agreed to spend some time with us. 
When they aren't leading group, they are busy taking care of their newborn baby Brayden, chasing around their crazy vizsla bird dog, or getting out on the lake and paddle-boarding.
We talked about some really fun stuff (and Kevin tried his hand at telling some jokes), but prepare yourself for deep thinking as well:
How their newborn has helped shift their prospective to what is truly important in life. 
We talked about the new efforts they have had to make to stay close and make their marriage a priority. Intentional time is the word of the day here, as they now have to plan. To be open to change and suggestions on how to best move forward. The marriage should come first, and then the kids. 
The importance of having a "teachable spirit."
Having hobbies is fun, but it can be so much more than that. They made me want to try paddle-boarding.
God has created us all uniquely and learning to embrace who God has designed us to be. They are learning that it takes faith to really figure out what it is we want to do in life. 
They talk about their plans to take a 3 week working vacation to a new place. Love this idea! Can't wait to hear more about it when they do it!
Expat is a word, and its short for expatriate meaning one who lives outside their native country. 
Their advice? Do more things that make you want to put your phone down and keep it away. Mindless scrolling should be avoided at all costs!
Don't listen to what society tells you to be, do what you were born to do. 
Kevin shared this book in the show "Freedom from Fear: The Story of One Man's Discovery of Simple Truths That Lead to Wealth, Joy and Peace of Mind." Definitely check it out!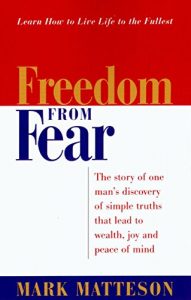 Thanks for listening and enjoy your day!
-Jordan and Miranda