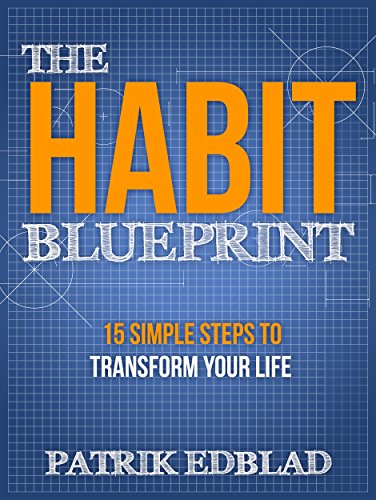 I enjoyed reading The Habit Blueprint. I don't think it was the world's most riveting book but where it lacked in originality it made up for with clear and precise action steps. It is a rather short read, but don't let this detract you from the book's overall worth.
For anyone looking for an easy way to build any type of habit, but has limited knowledge on the topic, this book is a great start.
I do have a few reservations about the book and I'll share those first:
For someone looking to find concrete ways to build habits this book surely doesn't disappoint. I would have liked to read more about the author and wished he would have shared more personal stories with habit development.
At times the chapters seem to get rolling and then end before I was able to fully 'get into" them. Not a major problem, but I prefer a little bit more in depth of a how to.
Now let's get to why I love this book:
He recommends setting up a weekly review session for your habit. In my mind this is one of the most effective ways to actually get a habit to stick. He also shares how to do this and what it looks like. Worth buying the book just for these insights in my mind.
His step by step process is legit, and while he doesn't share anecdotal evidence, he doesn't have to because it is easy to tell he has gone through each of the steps himself. Clear and succinct steps lead to results here.
He also isn't afraid to tackle the subject of accountability and how you can approach it. He recommends some concrete ways you can find yourself an accountability partner or group.
At the end of the day this book is not going to knock your socks off, but it isn't supposed to. It is meant as a complete habit blueprint, and it serves it's function perfectly.
You can grab a copy right here if you are interested. 
-Jordan