This meaty post is a comprehensive list of quotes stock full of 200 motivational quotes from really famous people. So naturally I quoted myself quite a few times.
KIDDING!
I picked 20 different world influencers to give their motivational wisdom. These are people I have read about, read books from, and have seen on TV. Each of them deserve their place in human history and I am humbled to be able to head their words.
This post is spread across four pages and you can click below to find quotes from your favorite person.
Page one has quotes by:
Albert Einstein
Martin Luther King Jr.
Mahatma Gandhi
Thomas Edison
Steve Jobs.
On page two you will find excellent motivational quotes from:
Ellen DeGeneres
Walt Disney
Oprah Winfrey
Mother Teresa
Dr. Seuss
And page three feature motivational quotes from:
Mark Batterson
JK.Rowling
Henry David Thoreau
Robin Williams
Wayne Gretzky
Last but definitely not least on page four:
Vince Lombardi
Melinda Gates
Nick Vujicic
Henry Ford
Michelle Obama.
Sometimes we just need a little bit of motivation. Hopefully some of these quotes will lighten up your day. Feel free to download or share any of the quotes, with no attribution needed.
All these quotes were hand selected, and were made using Pablo which is a sweet program for making image quotes. You should try it sometime.
Enjoy these motivational quotes, and remember at least one as you go throughout your day. You never know when you or someone else will be in need of a little encouragement.
*Please note that I do not claim that each of these quotes were definitely said by the famous person in question. For two reasons: #1 it is hard to know for sure (it is history and thus happened a while ago in some instances) and #2 There is no database that exists that verifies quotes with 100% accuracy. This being said, please please contact me if you KNOW a quote is wrong. I will gladly change it, and you will become my go to quote verifier! Congrats on the new job. I only pay in virtual high fives.
The Epic List of Quotes by 200 Famous Thinkers
10 Motivational Albert Einstein List of Quotes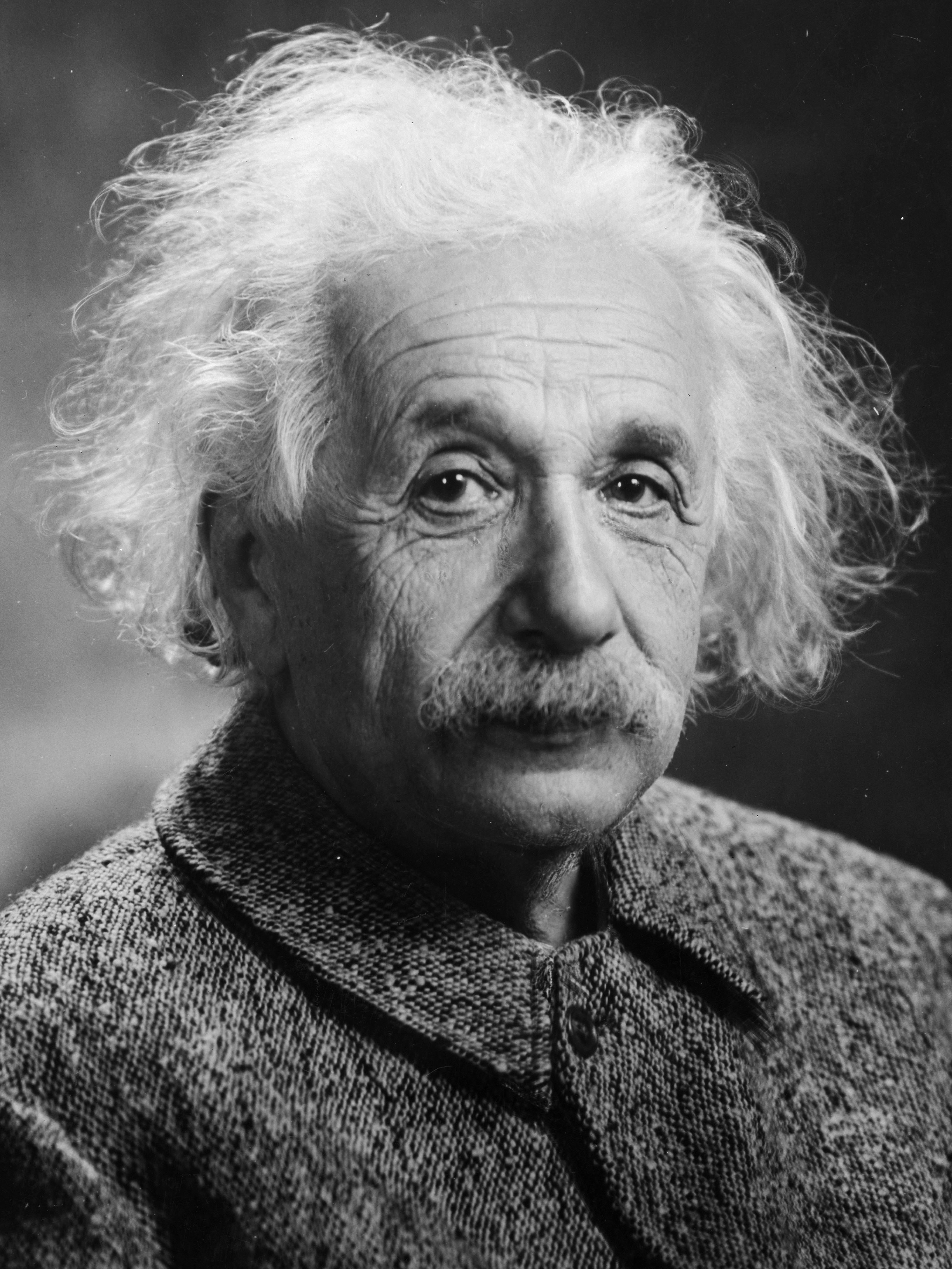 What follows will be 10 Albert Einstein Quotes. He was a man that changed history and science with his thinking and ideas. We would be wise to recognize his advice as solid grounding for our own beliefs.
"Joy in looking and comprehending is nature's most beautiful gift." -Albert Einstein
"Look deep into nature, and then you will understand everything better." – Albert Einstein
"Try not to become a man of success, but rather try to become a man of value." – Albert Einstein
"We cannot solve our problems with the same thinking we used when we created them." – Albert Einstein
"Life is like riding a bicycle. To keep your balance, you must keep moving". – Albert Einstein
"The only source of knowledge is experience." – Albert Einstein
"Weakness of attitude becomes weakness of character." – Albert Einstein
"Intellectual growth should commence at birth and cease only at death." – Albert Einstein
"Without deep reflection one knows from daily life that one exists for other people." – Albert Einstein
"Reading, after a certain age, diverts the mind too much from its creative pursuits. Any man who reads too much and uses his own brain too little falls into lazy habits of thinking." – Albert Einstein
10 Motivational MLK Jr. Quotes
Martin Luther King Jr. is one of the most influential people in the history of mankind. He not only lead a revolution to fight for the rights for African Americans, he did so in a peaceful way. He fought for justice using these peaceful methods, and in doing so demonstrated that strength does not come from brute force, it comes from the persistence of belief in our values.
What follows is 10 Motivational quotes from Martin Luther King Jr.
"Darkness cannot drive out darkness; only light can do that. Hate cannot drive out hate; only love can do that." -Martin Luther King Jr. 
"Love is the only force capable of transforming an enemy into a friend." -Martin Luther King Jr. 
"Human progress is neither automatic nor inevitable… Every step toward the goal of justice requires sacrifice, suffering, and struggle; the tireless exertions and passionate concern of dedicated individuals." -Martin Luther King Jr.
"We must accept finite disappointment, but never lose infinite hope." -Martin Luther King, Jr.
"Faith is taking the first step even when you don't see the whole staircase." -Martin Luther King, Jr.
"Our lives begin to end the day we become silent about things that matter." -Martin Luther King, Jr.
"The time is always right to do what is right." -Martin Luther King, Jr.
"Our scientific power has outrun our spiritual power. We have guided missiles and misguided men." -Martin Luther King, Jr.
"Whatever your life's work is, do it well. A man should do his job so well that the living, the dead, and the unborn could do it no better." -Martin Luther King, Jr.
"Life's most persistent and urgent question is, 'What are you doing for others?'" -Martin Luther King, Jr.
10 Motivational Mahatma Gandhi Quotes
Mahatma Gandhi is the truest definition of practice what you preach. His philosophy did not merely exist in the theoretical. He spent 20 years in South Africa fighting to end discrimination against people of color. He was a fearless civil rights activist who successfully brought about change through non-violent means, much akin to MLK Jr.
Here is a list of quotes which include motivational quotes from Mahatma Gandhi:
"Be the change that you want to see in the world." -Mahatma Gandhi
"Live as if you were to die tomorrow. Learn as if you were to live forever." -Mahatma Gandhi
"Strength does not come from physical capacity. It comes from an indomitable will." -Mahatma Gandhi
"See the good in people and help them." -Mahatma Gandhi
"Without action, you aren't going anywhere." -Mahatma Gandhi
"Continue to grow and evolve." -Mahatma Gandhi
"A 'no' uttered from the deepest conviction is better than a 'Yes' uttered merely to please, or worse, to avoid trouble." -Mahatma Gandhi
"Glory lies in the attempt to reach one's goal and not in reaching it." -Mahatma Gandhi
"Happiness is when what you think, what you say, and what you do are in harmony." -Mahatma Gandhi
"In a gentle way, you can shake the world." -Mahatma Gandhi
10 Motivational Thomas Edison Quotes
Thomas Edison is one of my heroes. Why? Because he tried and never gave up. I can only imagine what it must have been like to experience failure after failure after failure. His self-doubt must have been sky high after the 999th attempt and failure.
Edison possessed what most do not. An iron cloud belief that as long as you continue to try you will never truly fail. Ultimate failure only comes when one gives up. You never know how close you are to a breakthrough in any area of your life.
Here are 10 motivational quotes from Thomas Edison:
"Our greatest weakness lies in giving up. The most certain way to succeed is always to try just one more time. " -Thomas Edison
"I have not failed. I've just found 10,000 ways that won't work." -Thomas A. Edison

"The three great essentials to achieve anything worth while are: Hard work, Stick-to-itiveness, and Common sense." -Thomas A. Edison
"Opportunity is missed by most people because it is dressed in overalls and looks like work." -Thomas A. Edison
"There is no substitute for hard work." -Thomas A. Edison
"If we did all the things we are capable of, we would literally astound ourselves." -Thomas A. Edison
"Many of life's failures are people who did not realize how close they were to success when they gave up." -Thomas A. Edison
"Genius is one percent inspiration and ninety-nine percent perspiration." -Thomas A. Edison
"There's a way to do it better – find it." -Thomas A. Edison
I' find my greatest pleasure, and so my reward, in the work that precedes what the world calls success." -Thomas A. Edison
10 Motivational Steve Jobs Quotes
Steve Jobs was one of the main reasons we have the Pixar films. Without him we may never have seen Dory wander around the ocean, an old man float up into the sky on balloons, or a robot fall in love.
He was one of the founding members of Apple Computers, and he after leaving Apple, he eventually came back to save the company making it thrive. He believed in hard work and good business practices and always pushing technology to the absolute limits.
Here are 10 Motivational Steve Jobs Quotes
"My favorite things in life don't cost any money. It's really clear that the most precious resource we all have is time." -Steve Jobs
"Your work is going to fill a large part of your life, and the only way to be truly satisfied is to do what you believe is great work. And the only way to do great work is to love what you do. If you haven't found it yet, keep looking. Don't settle. As with all matters of the heart, you'll know when you find it." -Steve Jobs

"Be a yardstick of quality. Some people aren't used to an environment where excellence is expected." -Steve Jobs
"It's not a faith in technology. It's faith in people." -Steve Jobs
"I'm as proud of many of the things we haven't done as the things we have done. Innovation is saying no to a thousand things." -Steve Jobs
"Have the courage to follow your heart and intuition. They somehow know what you truly want to become." -Steve Jobs
"I think if you do something and it turns out pretty good, then you should go do something else wonderful, not dwell on it for too long. Just figure out what's next." -Steve Jobs
"The people who are crazy enough to think they can change the world are the ones who do." -Steve Jobs
"I'm convinced that about half of what separates successful entrepreneurs from the non-successful ones is pure perseverance." -Steve Jobs
"Remembering that you are going to die is the best way I know to avoid the trap of thinking you have something to lose. You are already naked. There is no reason not to follow your heart." -Steve Jobs