You are amazing. Know yourself and accomplish anything.
Self-awareness drives growth. It teaches that you are amazing no matter what the world might say. 
Understand yourself more fully and thrive. ?
After taking the MBTI I found out I was an INFJ and my wife was an ISFJ. It explained our differences and highlighted our commonalities to an accurate degree. 
I took the CliftonStrengths test and finally could give words to my tendency to dream, plan, and my struggle to be consistent. 
Asking friends and colleagues for feedback gave surprising insights and some not-so-fun truths. 
Learning to meditate daily is teaching me the value I gain from giving myself room to think. 
"The key to growth is the introduction of higher dimensions of consciousness into our awareness." Lao Tzu
We are constantly growing and changing, and no test nor opinion will define us. You are amazing, no matter what any test, or any person says. Don't forget that. 
Combine the pieces into a whole and assemble the beautiful set that is you. Yes, you. With all your brokenness, failings, and issues. 
I often say that life is a joyful and unpredictable mess. The same goes for you and me. We are a mess, but still incredible. 
Discovering more about yourself gives you:
The ability to be a better person and understand others at a deeper level. 

The grace to forgive others when you see how messed up you really are. 

The words to explain why you do and see things how you do. 

An incredible advantage over other, less-aware individuals. 

A journey into why you are amazing, and steps to remembering exactly why.
Jump in with me, and by the end, I bet you try at least ONE of the following if you haven't already. 
*Want to get a jump start on getting to know yourself?
1) Ask Five Friends One Question ?‍♂️
"Every human has four endowments; self-awareness, conscience, independent will and creative imagination. These give us the ultimate human freedom. The power to choose, to respond, to change." Stephen Covey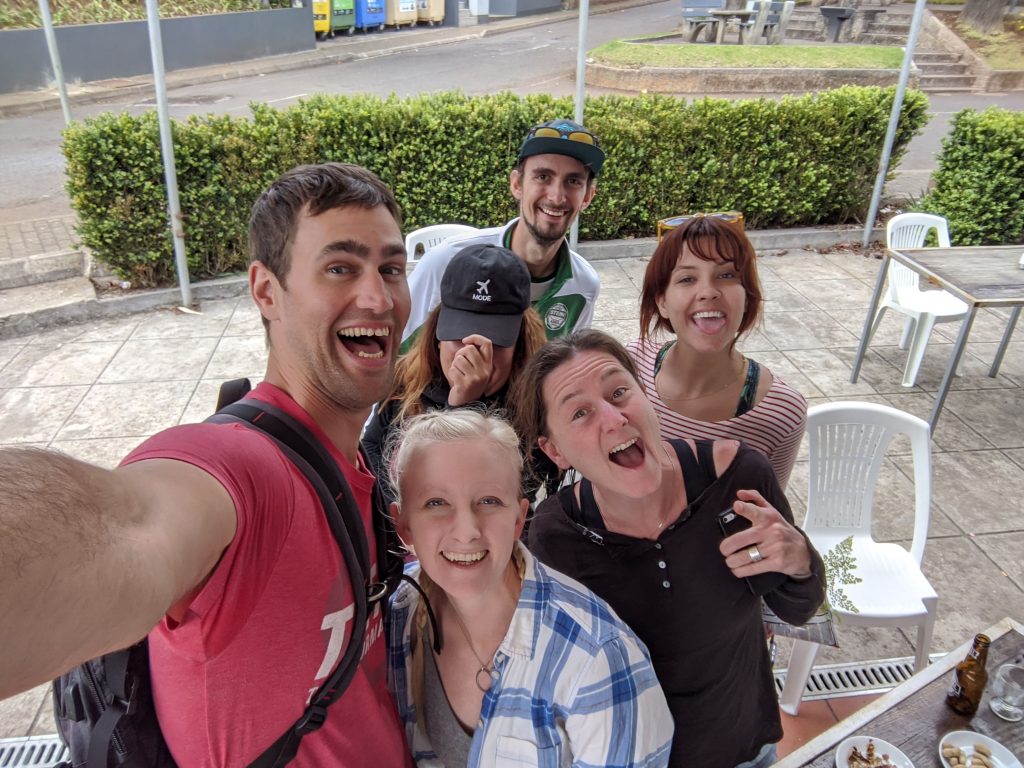 Yes! My favorite way to get to know yourself and remember you are amazing…
Asking close friends for insights!
This step is perfect for you if you need a feel good quick win to keep moving forward. 
Reach out to 5 of your closest friends and say something like:
"This is random, but a book I'm reading prompted me to ask this of a friend. What do you see as my personal strengths? What is a trait or characteristic unique to me? All feedback is welcome. Thanks man. Appreciate your time."
I used this exact message reaching out to a close friend, and it spawned a great conversation, where he not only sent me encouraging and positive feedback, I could do the same for him. 
Jot down what people say in a file on your computer or a notebook. 
I did this process, and it helped to define my strengths and set me on the right path. 
You know a sad truth? We rarely get to tell people how we really feel… How regrettable is that?
Open up the doors using this blog as an excuse to talk to people at a deeper level. Blame me or even call it lame. I won't be offended. The good that can come out of these types of conversations is astounding, and it will set you on the right path. 
2) Take the MBTI, and Clifton Strengths and Enneagram ?
It's beauty that captures your attention; personality that captures your heart." –Oscar Wilde
Personality tests give you previously unknown or misunderstood insights about yourself and others. They are highly valuable for better understanding. 
MBTI
I'm a huge fan of the Myers-Briggs Type Indicator (MBTI) personality test. 
Not because it's the most accurate test out there (personality tests aren't the most accurate things out there by nature), but because of what you can learn from it. 
Some people avoid these types of tests like the plague because of the fear of being labeled. I get that, I really do, but if you do the right thing with the results, it will be a boon to your personal growth. 
And please know, any personality test is not the end all be all of YOU. Use these tests as tools to gain insight and stack it with what you already know about yourself. 
Take the MBTI test here for free.
Once you know your type, go here for more info, with links for careers, side hustles, and hobbies for each type. I told you I like this stuff ?
CliftonStrengths
Clifton StrengthFinders is not free, but it's a wildly impactful tool to determine what you are best suited for. 
Knowing my strengths taught me the value of doubling down on what you're good at and getting help in my weak areas. It's also helped me become a better author. 
CliftonStrengths provides insights on how I can infuse my writing with what I'm good at, and it has since become one of my favorite super powers to have in my back pocket.
There are four major domains/themes you'll fall into: Influencing, Relationship Building, Strategic Thinking and Execution. (For a deeper dive into these domains and Clifton Strengths see here.)
Take the test here.
There are free versions of this test out there, but it's worth it to spend the money on the well researched and proven formula. 
You'll find knowing your strengths useful for getting to know yourself better. The insights it provides are sometimes surprising yet disturbingly accurate.
Enneagram
Take the Enneagram test here.
Compare your results with what you got from the two above. 
No test is perfect. Both the MBTI and the Enneagram are flawed (and most personality tests are from what I can gather) and based on incomplete science.
It doesn't matter. Base the results on what YOU know to be true. Use these tests to deepen your self awareness and to help you understand others.
Compare the tests until you gain more understanding about yourself as a whole. Relying on only one test is a mistake.
So just remember: Use with caution and have fun. ?
3) Complete the Two Word Test to Discover That You Are Amazing and have a Lot to Offer ?
"Words have energy and power with the ability to help, to heal, to hinder, to hurt, to harm, to humiliate, and to humble." –Yehuda Berg
I first learned of the two word test from the book Younique: Designing the Life that God Dreamed for You by Will Mancini. 
I've updated my version below. 
It has three parts you can complete in about 30 minutes:
1) Pick a signature scripture verse that best defines how you want to live your life. (If you aren't religious, pick a favorite quote or saying here). 
2) Bullet journal 3-4 answers for each of three questions:
My strong abilities include:
I have a deep passion for:
I can use these abilities and passion in the context of:
3) Using the above as a guideline, pick two words that best describe your life mission. The first word ends in "ing," and the second word is a noun describing what you are changing. This is confusing, I know. Examples from the book here:
"Fostering congruence" (Dave R.) 

"Shaping solutions" (Tessy M.) 

"Raising capacity" (Jim R.) 

 "Intentionalizing integration" (Kim R.) 

"Empowering momentum" (Kelly K.) 

"Articulating perfection" (Cory H.) 

"Shepherding significance" (Will H.) 

"Orchestrating futures" (Brian U.) 

"Igniting passion" (Chad P.) 

"Animating truth" (Joel M.) 
Here is my example so you can see how it works. 
1) Signature Scripture:
"22 But be doers of the word, and not hearers only, deceiving yourselves. 23 For if anyone is a hearer of the word and not a doer, he is like a man who looks intently at his natural face in a mirror. 24 For he looks at himself and goes away and at once forgets what he was like. 25 But the one who looks into the perfect law, the law of liberty, and perseveres, being no hearer who forgets but a doer who acts, he will be blessed in his doing." -James 1:22–25 (ESV)
2) Bullet Journal of My Strong abilities to:
Dream and lean into the future

Encourage 

Relate

Share complex ideas in an easy-to-understand way

Be practical
I have a deep passion for:
Seeing others succeed

Taking action and big risks

Writing and creating useful content

Enjoying and being engaged with work
In the context of:
The online world

One to one coaching and conversations

The written word

My blog, videos, and other content
3) Two-Word Phrase, Three Ideas: 
Encouraging Implementation

Catalyzing Destiny

Inspiring Boldness
I got a lot from this exercise, and I hope the same for you!
4) Work History Test ?
"I'm a greater believer in luck, and I find the harder I work the more I have of it." –Thomas Jefferson
This exercise comes from a book called Will It Fly by Pat Flynn. 
In the book Pat lays out a series of exercises for testing out your next business idea. Before he dives into the business end, he starts the reader off with a series of tests to complete to get to know themselves better. 
The work history test may not sound riveting, but it helps to determine what kind of work you enjoy doing, which breeds growth and personal understanding. 
For your last three jobs, answer:
Job 1 Title: 
What did you do?
When? 
What three things did you enjoy about it?
What three did you not enjoy about it?
What is your favorite memory?
Grade:
Here is an example of one of my recent jobs so you can see how it's done. 
What: Hawthorne Retirement
When: November 2015- August 2017
What did you enjoy about it?
Marketing and learning something new.

Building relationships. 

Owning up to things and proving that Miranda and I could work together. 
What did you not enjoy about it?
Super long hours and being on call.

Ridiculous levels of pressure to market above everything.

The constant demands and having to cover jobs like serving and dishwashing.
What is your favorite memory?
Oak park flapper party. 

Miranda singing for anniversary. 

When we left both places they three a party for us. 
Grade: C
I found this exercise helpful for one specific reason. It highlighted how much I learned and grew from the experience, which is great for remembering that the things we are going through right now aren't forever. 
These tough times are shaping us into the stronger people we will eventually become. Just a thought. 
5) Keep a Journal ?
"Good habits are hard to form and easy to live with. Bad habits are easy to form and hard to live with. Pay attention. Be aware. If we don't consciously form good ones, we will unconsciously form bad ones." -Mark Matteson, Freedom from Fear
"I think self-awareness is probably the most important thing towards being a champion." Billie Jean King
One common theme in almost all self-help books seems to be journaling. I read again and again advice from best selling authors and thought leaders who recommend keeping a journal. It's one of the best habits we can form. 
It gives us a link to our own thoughts and desires. It's therapeutic to write our thoughts out and free our minds. 
Mark Matteson, in his book Freedom From Fear, recommends keeping a journal with you at all times to keep up momentum and progress towards good habits. It was his recommendation that broke me down and convinced me I needed to start journaling on the regular. 
Some ways to find success with journaling:
Keep a bullet journal.

Try an app like

Penzu

.

Get a

Rocketbook

. 

Use good ol' fashioned pen and paper. 
I use a combination of the above, but I got to say, even though I'm a digital nomad and minimalist at heart, pen and paper is still the way to go. We don't have to do EVERYTHING on a screen. Right? 
6) Meditate and Learn to Control Your Thoughts ?
"Your goal is not to battle with the mind, but to witness the mind." –Swami Muktananda
It's easy to get locked into the details of what's happening right in front of us. How often do we stop to think about the bigger picture? Not as much as we should. 
Meditation and mindfulness have been wonderful practices I've been pleased to adopt into my life. For a guy who has a hard time stopping his overflowing mind, meditation is how I take a step back and see where I'm at. 
It's a valuable practice used by many successful people to relearn the ability to hear themselves think in this noisy world. 
To get started, take five-minute breaks whenever you can and take deep breaths with the 5-9 method: 
Sit up straight with both feet on the ground. 

Breathe in for a count of 5, pushing the belly outward. 

Once you get to 5, breath out slowly for 9 seconds, tucking the chin under and trying to put the top of your head into the ground. 

Repeat five times. 

Once you practice this more regularly, you'll find your own personal cadence that works best for you. 
7) Refresh Your Life Goals ?️
"The better awareness, the better your choices. As you make better choices, you will see better results." –Anonymous
You don't know how much fun brainstorming life goals is until you try it. 
Trust me, it works like a charm for getting you right back on track. 
Setting goals and defining your life works. You can't know where you're going or even when you've arrived without a life compass. 
There is no reason you can't start now and refresh your goals.
Whenever I'm in a rut, I always find it valuable to reset and ask myself what I'm working toward, who I want to become, and what I want to accomplish. 
An energizing place to start is by completing the following exercise. Break it down this way:
What are ten things I would like to accomplish? (Examples: Write twenty-five books, sell a business for $10 million, compete in a hot-pepper eating challenge and win.)

What are ten things I would like to see? (Examples: The Pyramids, my daughter's wedding, the ocean from my screened-in porch.)

What are ten things I would like to become? (Examples: An international speaker, a winner of the Nobel Peace Prize, a screenwriter for Disney/Pixar.)

What are ten new things I could try? (Examples: Travel to outer space, cliff dive in Bermuda, win a poker tournament and qualify for the World Series of Poker.)

What are ten things I would like to

share

with the world? (Examples: I want my children to have a love for reading, I want to become a local legend beekeeper, I want to direct an indie film picked up by Netflix.)
Get to fifty life goals and your eyes open up to the possibilities within your life. You'll see that life has so much more potential than you ever thought possible.
*Sometimes it's hard to start, but view this as a working list. It doesn't have to be complete or perfect. Make the goals as big or as small as you'd like. Breaking them down comes later. 
**Do it with someone! Copy this blog and share it with as many people as you'd like. 
Your Turn
What are ten things I would like to accomplish?
What are ten things I would like to see?
What are ten things I would like to become?
What are ten new things I could try?
What are ten things I would like to share with the world?
How do you feel after completing the above? 
I bet you started slow, and then, as you thought of ideas, you almost couldn't put the pen down!
That's what happened to me when I did this. The ideas started coming, and it filled me with excitement of what my life could be. 
We won't accomplish ALL of our goals, but making a list puts us on the right track to live the life we want to live. 
If it works better for you, you can be more free with it and just list out 50 goals. Do what works for you. If these questions don't help to bring out 50 goals, make up your own.
My Example
Here are my answers to the workshop to give you a feel for how it goes and what you want to look for.
I'm pumped not only to share this with you, but to have gone through it again myself. These types of exercises ALWAYS give me strength and propel me forward. ?
What are ten things I would like to accomplish?
Give away $10 million to fight against hunger in cities

Give a Ted talk on the benefits of leaving normal behind

Write 25 books

Sell 1 million books

Play the completed Phantom of the Opera series on my ocarina from memory

Buy a home to rent while we travel but also to have a home base

Adopt a child and care for it like it was my own

Grow my subscriber base to 10,000

Do a 100k product launch that helps thousands of people

Learn how to swim
What are ten things I would like to see?
My wife compete on Survivor

My friends and family embrace their inner creative and reach their full potential

An end to racism, hunger, and poverty

The Grand Canyon

100 people believe in themselves and make an immense life change

San Diego

Canada by train

Iceland

Take a hot air balloon ride in Myanmar

My name on a library building
What are ten things I would like to become?
An international speaker

NY Times and Wall Street Journal best-selling author

A traveller who's been to 50 countries

Happily married for 10 years and beyond

A fiction author who writes a science fiction book that becomes a movie

Someone who lives for Jesus and isn't afraid to share the good news

A top rated homemade pizza chef

A private pilot

Someone who made a difference in hundreds of thousands of lives

Someone who isn't afraid of the water
What are ten new things I could try?
Inventing an earplug that actually works, so I can learn to swim

Writing my first fiction novel

Going without coffee for a week

Meditating daily for a month

Archery

Caving

Starting my own mastermind group

A three-day fast

Improve my 10k time to under 50 minutes

Building a birdhouse
What are ten things I would like to share with the world?
The love that my wife and I have. We want to have a 10 year re-vow ceremony.

The value of communication in relationships

The importance of setting goals and taking relentless action

Practical ways to make the most of every day

Content to encourage and inspire

I want to one day live 90/10. Meaning I want to give away 90% of every dollar I receive to end hunger around the world by helping people to live out their passions.

Hope and love

The value of friendship and relying on others

Why Survivor is the best show ever created

The incredible value of reading every day
8) Master Your Priorities ?
"Schedule your priorities." Stephen Covey
If we don't take time for what matters most, we won't have time for it. 
Just like we need to make goals to get things done, we need to make sure we are actually making time for our priorities. 
But how do we know what matters most to us? 
One significant way to get to know ourselves better is to do a time audit and see where we actually spent time, vs. how we thought we spent time. 
At the end of a normal day (or week if you are ambitious) write what you did with your time. Be honest. Sugarcoat nothing.
The key isn't to be hard on yourself, it's gaining an understanding of what you value most. Where we spend our time is often the best sign of what we care about, even if it's painful to see. 
The results might surprise you, but use the knowledge to fuel your growth.
As you move forward, I have a bold statement for you…
If you don't have time for something, it's not a priority. It's that simple. 
If your family is a priority, make time for it. If your side hustle is as big of a deal as you keep saying it is, make time to work on it. If your poetry will ever sell or become a hit, devote time to writing. 
Make time for what matters most and you'll do well.
9) Determine Your Core Values ?
"There are some values that you should never compromise on to stay true to yourself; you should be brave to stand up for what you truly believe in even if you stand alone." –Roy T. Bennett, The Light in the Heart
What matters most to you? What bothers you at a deep level? What makes you stand up on your soapbox?
Core values aren't easy to determine right off the bat, but knowing what you care about most is important. Your values guide  your actions, help you make big life decisions, and discover what matters most. 
Values give meaning to our daily lives and help us set priorities. 
This post does a great job of helping you to dive beneath the surface and determine your core values, but you don't have to go that deep. 
One thing the post shares that I agree with:
"I don't advise using any predetermined lists."
Why? Values aren't selected; we discover and reveal them. If you start with a list, your conscious mind will test which values appear "better" than others."
Instead, we will use the following thought experiment to determine a starting point for determining our core values. 
Here is a quick way to determine five of your values. Pick one word to describe your thoughts and experience in the following five scenarios. (I'll share my answers so you can see an example below):
Picture the most vivid or exciting memory you have of your adult life; what thoughts or feelings do you have?

Picture the last time you got into a heated discussion or debate. Why were you so riled up?

What is your strongest habit? Why?

Picture your perfect day? What kinds of things do you want to experience?

Lastly, (and forgive the morbidity) what do you want them to say at your funeral? How would you end this sentence: (Your name) always lived with passion for ______
Using the above to determine my core values:
Hiking on Rigi Mountain in Switzerland.

Value: Freedom

Heated discussion about people who live their lives in comfort and don't think outside the box.

Value: Non-Conformity

My strongest habit is doing something physically active each day:

Value: Wellbeing

My perfect day involves writing, spending time with Miranda, watching a Marvel movie, and eating a delicious meal.

Value: Family

.

"Jordan always lived with a passion for helping people to achieve their dreams.

Value: Significance. 
10) List Out 10 Things You Love About Yourself ?
"Today you are you! That is truer than true!

There is no one alive who is you-er than you!

Shout loud, 'I am lucky to be what I am!…'" 

–Dr. Seuss
This last tip is a simple display of gratitude for you. 
It's the best way to leave this post feeling refreshed. Don't leave without doing this step!
We should be our own best friends, but we are often instead our worst enemies. 
When we look into the mirror, we should see someone we love and admire, not someone whom we detest. 
Practice some self love and list out 10 things you love about yourself right now. 
---
Let's wrap up. 
In summary, we shared ten ways to get to know yourself and discover that you are in fact amazing:
1) Ask Five Friends One Question
2) Take the MBTI, and Clifton Strengths and Enneagram
3) Complete the Two Word Test
4) Work History TEST (From Pat Flynn's Will it Fly?)
5) Keep a Journal
6) Meditate and Learn to Control Your Thoughts
7) Refresh Your Life Goals
8) Master Your Priorities
9) Determine Your Core Values
10) List Out 10 Things You Love About Yourself
Which one did you enjoy the most? Do you have another one I should add to the list?
Let me know below. 
Can't wait to hear from you!
-Jordan